Singapore 2016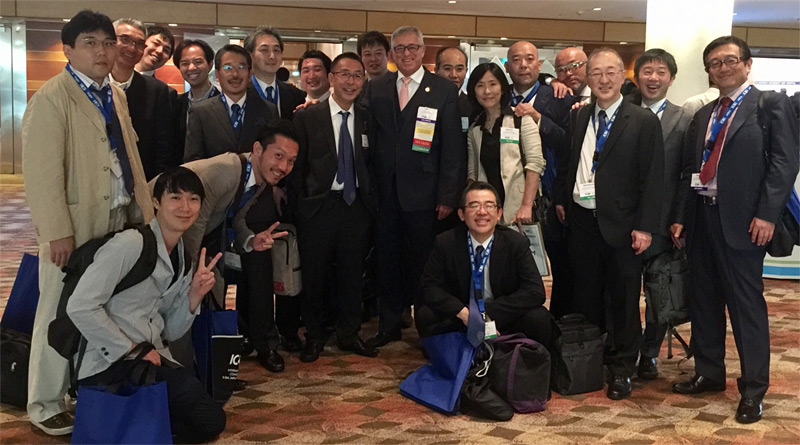 The ICOI Welcomes Thailand!
The International Congress of Oral Implantologists (ICOI) was founded in 1972. It has since become the world largest dental implant organization that devoted to the highest quality of implant education for its members. The ICOI is a unique organization that unites professionals around the world from every field of implant dentistry that voluntary engage for the betterment of their dental service focusing on dental implant and related tissue regenerations.
Being member of the ICOI is not only indicates one's commitment to the continuing learning on the ever evolving science of Implant Dentistry, but also provides worldwide standard of recognition of one's accomplishment in level of their clinical proficiency. The suffices fellowship, mastership and diplomate status are awarded to members who pass the certified examination by the Advance Credentialing Commissions.
Now ICOI has established in Thailand, it is our utmost pleasure to welcome you all to join us, and together strengthening this foundation for Thai Implantologists to match the globally high standard of dental treatment of our colleagues from other countries worldwide.
ICOI THAILAND
President
Rajapas Panichuttra D.D.S., M.S.D.
Committee
Sonthi Sirimai D.D.S., M.S.D.
Baworn Klongnoi D.D.S, M.D., D.Med.Dent, D.Med
Rud Sooparb D.D.S., M.Sc., A.B.O.I.
Asst.Prof. Chanavut Asvanund D.D.S., M.S.D., F.R.C.D.S.
Adj.Asst.Prof. Pakawat Chatriyanuyoke D.D.S., M.S., A.B.P